Root Canal Therapy in Weymouth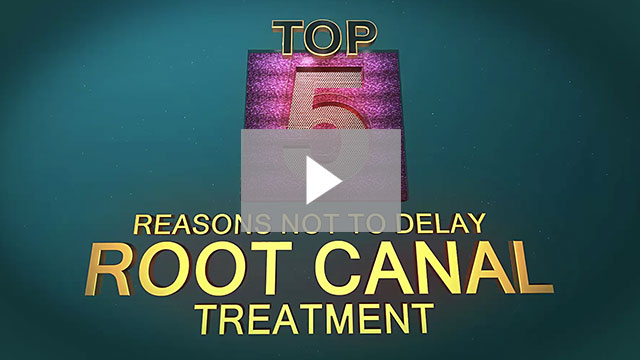 Having healthy teeth is about more than just keeping your smile looking good. More importantly, it's about helping you keep your mouth functional for the rest of your life. Decaying teeth are extremely difficult to eat with and makes simple acts like chewing painful. Furthermore, extensive decay can result in tooth loss and even infections that put your general health at risk as well. This is all caused by dental plaque.
When plaque and bacteria isn't removed via brushing, flossing, and routine dental cleanings, it can easily begin damaging the enamel that protects the inner layers of teeth. Over time, this decay can become quite extensive, causing the need for restorative treatments like dental fillings and crowns. If neither option is viable or bacteria has reached the inner tooth and caused an infection, the dentist will perform root canal therapy to remove the bacteria, diseased tissue, stop pain and seal out decay once and for all.
What To Expect During a Root Canal
Root canal therapy takes about an hour to complete and consists of four main steps: anesthetic, surgery, filling, and restoration placement.
In the first step, your dentist administers anesthetic to numb the tooth and surrounding tissue, allowing for a more comfortable treatment overall. They'll also place a dental dam to keep the tooth dry during surgery as well as prevent bacteria from entering.
Then, using a series of dental tools, they'll access the inside of the tooth through the crown so they can begin cleaning and sanitizing the canal itself. After removing all diseased and decayed pulp, they'll shape the canal and irrigate it wash to away remaining tissue. They may also apply a microbial solution to prevent future infections from developing.
Next, they'll fill the canal with a rubber-like material known as gutta percha, followed by closing the canal with a temporary crown. All root canals require a permanent crown to prevent bacteria from entering.
Finally, once the crown is fabricated after a few weeks, you'll come back to have your temporary crown replaced. Your tooth is now fully restored and functional once again!
Caring For Your Tooth After a Root Canal
Any discomfort felt after root canal therapy is typically mild and will disappear after a few days. To mitigate this discomfort, simply take over-the-counter medications like ibuprofen. It's also a good idea to adopt to a softer diet for the first couple days after root canal therapy. This is because the tooth needs time to heal. If you experience tenderness, avoid chewing on that side of your mouth until discomfort begins to disappear.
If you experience any of the following, schedule a follow-up appointment with your dentist right away:
Severe pain or pressure for more than a few days
An uneven bite (possibly due to swelling)
Visible swelling in or outside your mouth
A loose crown or filling where the root canal occurred
Symptoms felt prior to root canal therapy