Restorative Dentistry – Weymouth, MA
Repairing Damaged or Decayed Smiles
Even with the most effective preventive dental care in our Weymouth dental office and at home, patients sometimes need help repairing decayed or damaged smiles. At Columbian Square Dental, we offer patients a wide variety of services for restorative dentistry in Weymouth, MA to repair, replace, or renew damaged or decayed smiles including tooth replacement, root canal therapy, dental implants, and more. If you've experienced tooth decay or damage, contact the dedicated team at Columbian Square Dental to schedule an appointment right away. The sooner we get started the more conservative treatment options we can offer.
Dental Crowns & Bridges
Dental crowns are used to repair damaged teeth, support a fixed bridge tooth replacement, to strengthen teeth following root canal therapy, and to restore dental implants. Dental crowns and bridges are versatile treatments allowing our team to restore the natural appearance of smiles and renew oral health.
Root Canal Therapy
Decay and infection that reaches the central layer of teeth (pulp) are referred to as a root canal infection. The pulp of the tooth houses the entire nerve system. When bacteria or trauma accesses the nerve, the resulting damage is extremely painful. Luckily, our team offers root canal therapy to remove the damaged pulp, refill the tooth, and restore the entire damaged structure with a protective dental crown. Root canal therapy allows our team to save teeth that might otherwise be lost preserving oral health. Some warning signs that patients may be in need of root canal therapy include:
Consistent or spontaneous aching or sharp pain
Sensitivity to changes in temperature
Pain when biting or chewing
Discoloration of tooth enamel
Swelling, infection, or bleeding gums
Wisdom Tooth Extractions
The last teeth to erupt into our smiles, third molars (wisdom teeth), often lead to oral health concerns, and thus need to be removed in order to preserve the health of the remaining teeth. Around the age of 11, patients should have a wisdom tooth evaluation in order to determine whether extraction is necessary. We offer wisdom tooth removal in the comfort of our Weymouth dental office.
Dentures & Partials
Traditional removable partial and full dentures have offered patients with significant tooth loss the ability to replace missing teeth, restore smiles, and regain lost confidence. Partials replace any number of missing teeth along an arch by setting replacement teeth into a gum colored base. The replacements are positioned to fill in the gaps left by lost. The base connects to the remaining dental structures for adequate support. Full dentures are created with a full set of replacement teeth set into a base that affixes to remaining healthy gum tissue through natural suction or using a small amount of dental adhesive.
Dental Implants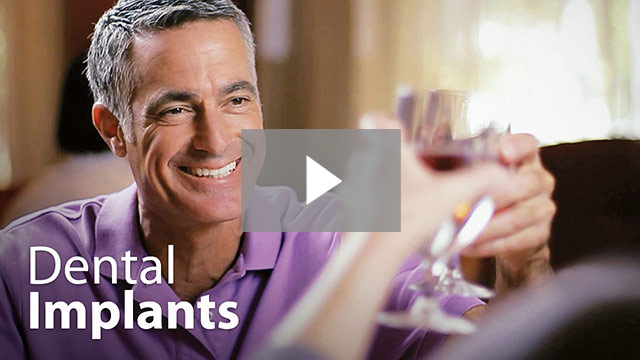 The best way to replace missing teeth is usually with the use of a dental implant. At Columbian Square Dental, we love providing patients with implant options and helping them achieve optimal health. We work closely with our partner dental office, Kerr Dental Associates, to make sure that your implant is placed correctly and comfortably. Following implant placement, we invite patients to return to our dental office for implant restoration with a natural-looking, custom, high quality crown, bridge, partial, or full denture.
Implant-Retained Dentures
Patients will complete tooth loss are able to restore the form of their smile with removable dentures, but without the supportive, underlying root structure of teeth, bone density and gum tissue volume gradually breakdown. Additionally, traditional dentures are typically only able to restore between 10 and 30% of chewing function. Luckily for our patients, we offer dental implant supported dentures that preserve natural bone density, gum tissue volume, and restore 70% or more natural chewing ability allowing patients to eat a healthier, more diverse diet. In most cases, patients who are healthy enough to undergo minor surgery are able to receive dental implants. Contact our team to schedule a dental implant consultation.
Questions?
Contact the friendly team at Columbian Square Dental to schedule your dental implant consultation today, at no charge. During you're consultation we'll answer questions, discuss your current oral and overall health conditions, and make recommendations. In some cases, existing immune compromising diseases or severely diminished jawbone density make implants a less than ideal treatment option. With innovations in dental implant materials, techniques, and technologies, more patients than ever are able to receive dental implant supported tooth replacements. The only way to know for sure is to schedule your one on one consultation today. We invite patients from Rockland and all of Southeastern Massachusetts to visit our Weymouth dental office for your family's oral health needs.